A Little Guide to Heat Transfer Vinyl - What it Is and How to Use It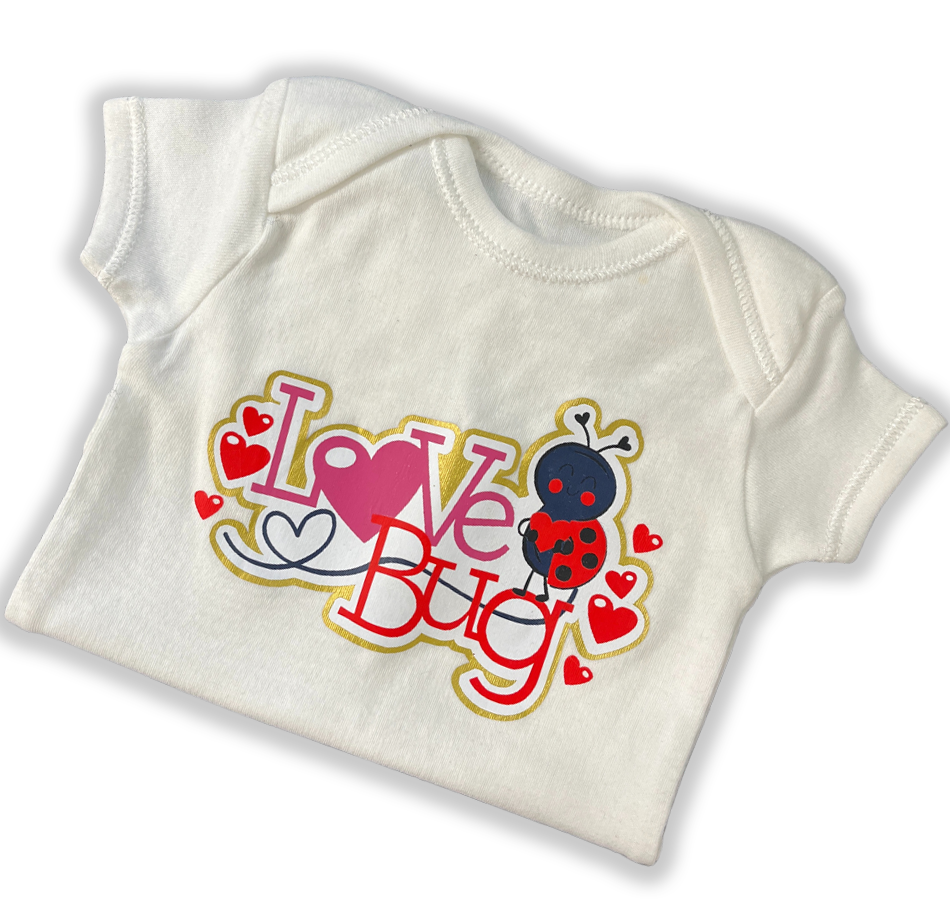 Heat transfer vinyl (HTV), is one of the most popular materials for creating custom apparel. It's easy to use, durable, flexible and user-friendly, allowing you to quickly and easily place your design onto fabric. When used correctly, you can create amazing designs. In this post, we'll explain what HTV is, how to use it, and give some tips for getting the best results. Let's get started!

What is Heat Transfer Vinyl?

HTV is applied to fabric with the use of a heat press, which uses heat and pressure to bond the vinyl to the surface of the fabric. This makes HTV an increasingly popular choice for content marketing campaigns, small businesses and hobbyists.

Companies and crafters can use HTV to customise apparel and other products such as cosmetic bags, tote bags, gym sacks, aprons and tea towels with logos, slogans and imagery. HTV offers an easy way to promote businesses, products, or services due to it's durability and flexible components.

Not to mention the wide range of colour choices and finishes available. Heat transfer vinyl can be presented in a subtle way with the use of PU Plain HTV, or with a more vibrant sparkly appearance through the use of Holographic HTV. There are many other types of finishes such as glitter, opalescent and glow in the dark vinyl too! With such a wide range of finishes and colours available, it would be difficult to not creating anything that is eye catching Most HTV ranges can be found and purchased online or within craft stores.
As mentioned, Heat transfer vinyl is a type of material used to create custom designs and logos on clothing and accessories. It's offers a great way to show off brand loyalty through promotional items which attract attention and increase brand visibility. Personalisation through creativity allows competitive companies to stand out from the crowd. It is a popular option for businesses looking to create branded items or those looking to start their own businesses.
With its versatility and affordability, there's no better way to do this than to use HTV. Using Heat transfer vinyl can be engaging and fun. It's certainly a great way to get creative and deliver memorable experiences for yourself, friends and family and customers.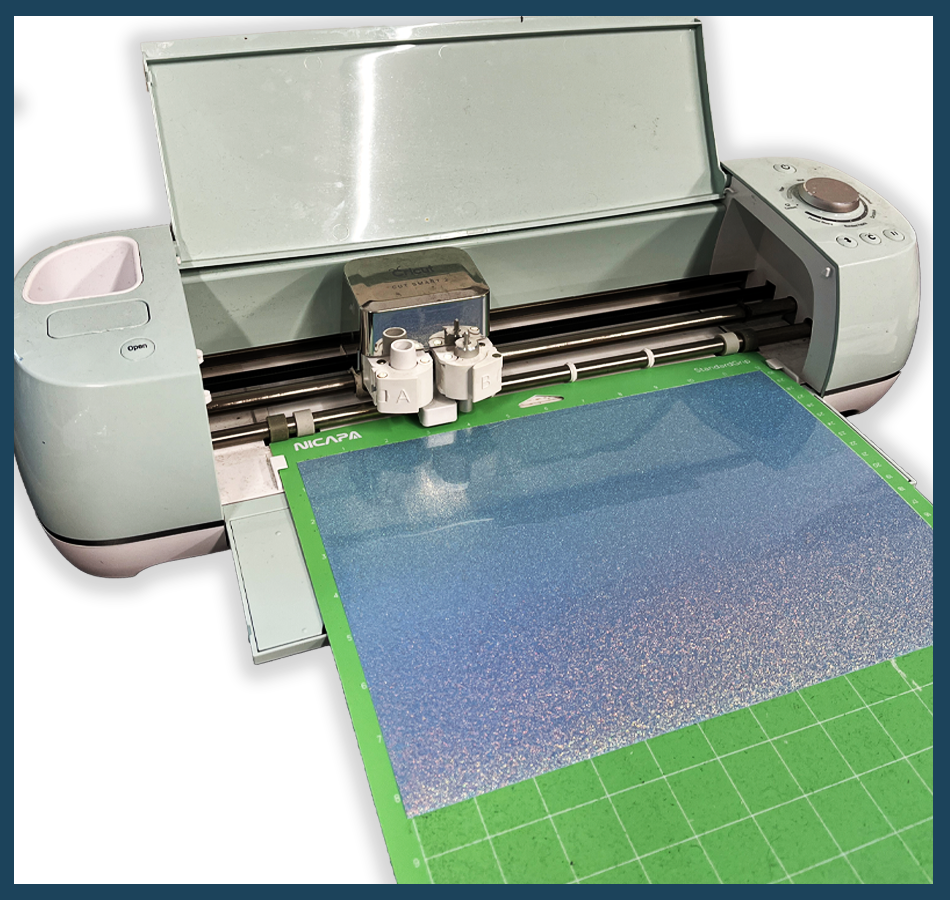 How to Cut and Apply Heat Transfer Vinyl
The first step in the heat transfer process is choosing or creating your design, You will need software, such as Design Space in order to do this.
Once a design is chosen ore created, you need to choose the correct cut setting for your machine to cut. As vinyl ranges differ in thickness, it is important to carry out a test cut on a small word or shape to prevent vinyl wastage. Doing this allows you to record your cut setting specific to that vinyl range for the future. There are different machines available for purchase, some of which include Cricut and Silhouette - these both have software.
All HTV (with the exception of HTV that is printed onto using inks), must have the carrier sheet placed down onto the matt. The setting "mirror" then needs to be applied. Once you instruct the machine to start cutting, the machine will cut into the adhesive side of the vinyl.
For printed patterned HTV, please refer to the instructions outlined onto the product description page.
Once the design has been cut, weed the access vinyl away with and weeding hook.
If using a heat press, ensure the correct temperature is set (a full list of recommended press times for each range can be found on our website). Place your fabric into the center of the press and position the design where you'd like it onto the fabric. Ensure the carrier sheet is facing upwards.
Use grease proof paper, a thin tea towel or Teflon sheet to protect your fabric and vinyl from burning. Then press for the recommended time frame with pressure.
If you are using an iron, ensure the temperature is the hottest it can be and press with a lot of pressure. Bare in mind the size of your design and ensure all of it has been covered with heat and pressure.
Once you have pressed for the recommended time frame, peel the carrier from the fabric when hot, cold or warm according to guidelines. Press again with the use of the protective sheet for another 5 seconds.
Always test press and wash fabrics where HTV have been used to ensure it has 100% adhered. It is important to the process to be correct and the HTV to be 100% bonded before giving to friends and family or selling on. One way to see if the HTV has fully bonded, is to look for the grain of material through the HTV, If you can see this, you can be sure the HTV is adhered. Please note the recommended guidelines are simple guidelines and may need adjusting from time to time. Certain factors can influence a press.
Leave the pressed HTV on the fabric for 24 hours prior to washing.