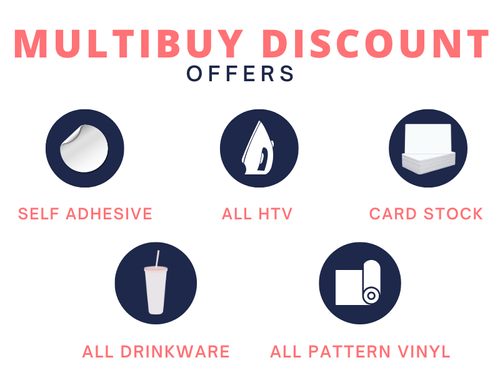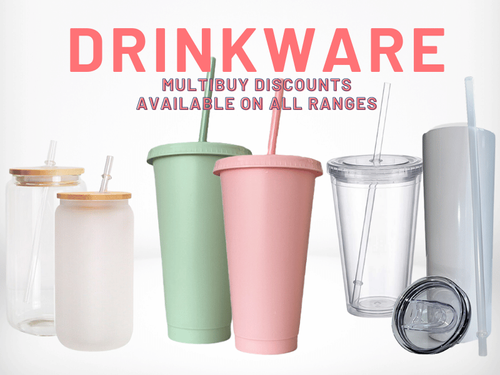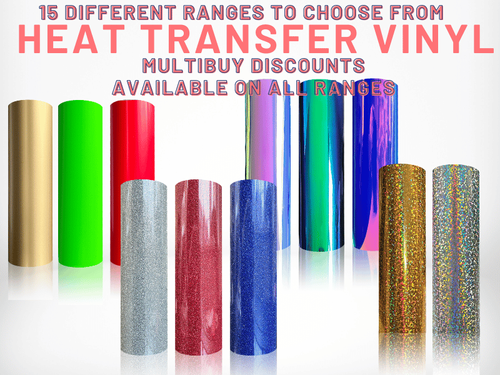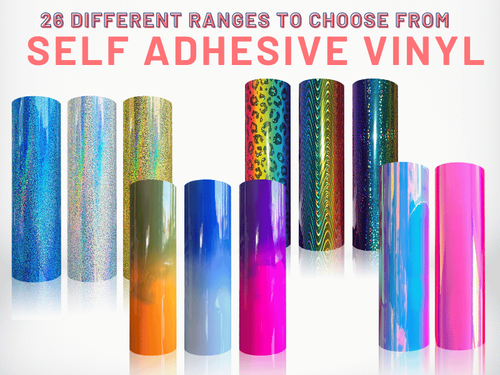 Crafty Cutter - Online Store for Self Adhesive Vinyl, Patterned Vinyl, Heat Transfer Iron On Vinyl & Craft Blanks
Your search for affordable, quality cheap craft vinyl supplies suitable for Cricut, Silhouette & Brother Scan 'n' Cut machines in the UK is over. We, Crafty Cutter are a online craft store and we search the planet for the best quality self adhesive and Heat Transfer Vinyl (HTV - Iron On) craft vinyl, which easily rivals the likes of the popular Cricut vinyl. We cut it into convenient A4 sheets so you can have a rainbow of colours without overloading your craft stash. We now offer over 10 different designs of HTV vinyl UK giving you the ultimate selection to choose from. This is the place to be to get creative and craft.
Looking for a versatile and affordable way to add some personality to your projects? Check out our heat transfer vinyl, or HTV vinyl! We are one of the best heat transfer vinyl craft store suppliers in the UK & this type of craft vinyl is perfect for a wide range of projects, from t-shirts to tote bags, and can be cut with any die-cutting machine so find something you like and get creative and craft. We also offer a multibuy discount when you purchase multiple sheets of heat transfer vinyl, these include a mix and match in colour, perfect to add more to your craft stash! Whether you're a seasoned crafter or just getting started, HTV vinyl is a great way to add a personal touch to your projects. And with our multibuy discount, it's more affordable than ever to stock up on all your favourite colours and patterns!
Our Best Selling Self Adhesive, HTV, Patterned Vinyl & Craft Blanks
Cold Cup | Tumbler Blanks | Tumbler BlanksIntroducing our premium 24oz Tumbler Cold Cups – the perfect companion for quenching your thirst while on th...
View details
Rainbow HTVOur patterned Rainbow Print heat transfer vinyl is printed in-house using top quality eco-solvent inks. This heat transfer vinyl has easy c...
View details
Permanent Self Adhesive Rose Gold Craft Vinyl - A4Our Rose Gold self adhesive vinyl is some of the best vinyl around. It is the perfect colour for any...
View details