Acrylics
Acrylics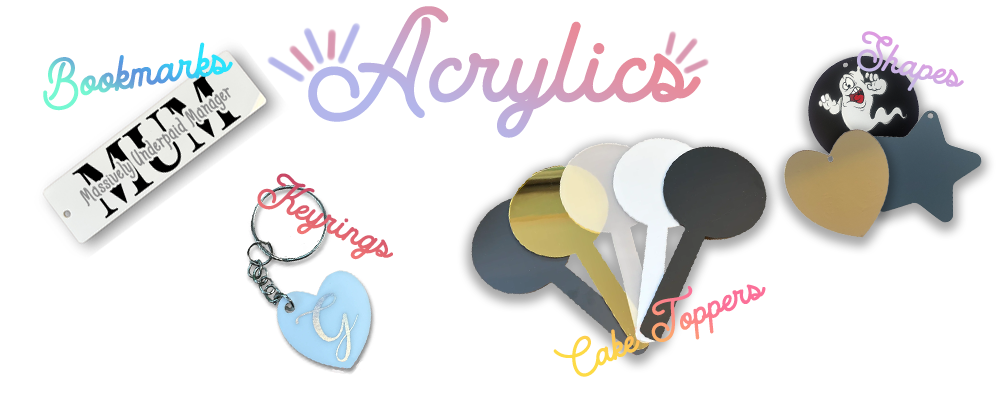 Acrylic Shapes, Cake Toppers, Acrylic Blanks
Our acrylic blanks are designed and cut in house using a state of the art laser cutter. We offer a wide variety of shapes and sizes, ranging from stars and hearts to more intricate designs. Our acrylic blanks are made from high-quality perspex sheets of acrylics, ensuring that they are durable and long-lasting. We strive to provide our customers with the best possible experience, and our laser cutter allows us to create custom shapes and sizes to meet their needs. We take pride in our craftsmanship and are committed to creating products that are of the highest quality. Our acrylic blanks are perfect for creating unique, personalized items for any occasion. From keychains to to standard shapes, our acrylic blanks are sure to make a statement.
Our blank acrylic shapes consist of Circles, Stars & Hearts so far, with many more shapes to come very soon. If you're looking for acrylic blanks wholesale then look no further as these are some of the lowest prices you will find.
If you cannot find the acrylic blank you're looking for, please send us a message and we will see what we can do.