Delivery Information
---
Delivery options are calculated on weight and value of order. Once you have reached checkout, you will be provided with a choice of postage options and asked to select which service you would like your order to be dispatched via - please note that the cheapest option will always appear first in the list.
We endeavour to dispatch orders received by 12pm the same day (except for custom/patterned orders which we endeavour to dispatch within 2 working days). Working days are Monday to Friday, excluding bank & public holidays. If your order is received after 12pm on a Friday, your order may not be dispatched until the Monday. However, we tend to work pick, pack and dispatch right up until the postie collects, so if you have an urgent requirement, please give us a call (01772 752855) and we will try and help.
Please note that all orders over £30.00 are sent via a tracked service.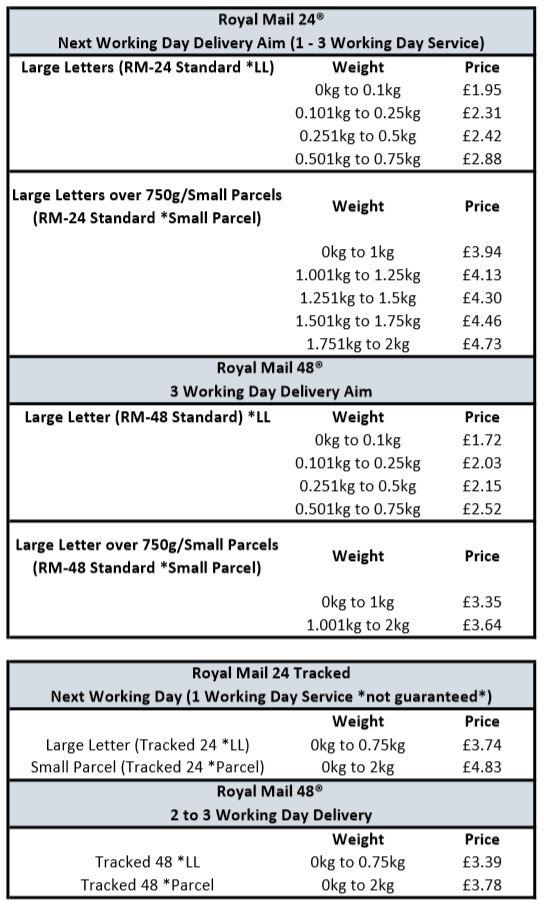 We expect your order to arrive with you within 5 working days from dispatch, but are unable to investigate a missing order until 10 working days after dispatch.